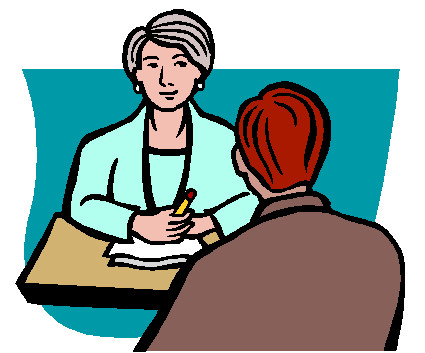 When hiring, use your head, not just your best guess!
Intuition: An uncanny sixth sense which tells people that they are right, whether they are or not.
Most of us who do, or have done, interviews with prospective employees will often depend upon our 'gut' feeling about someone to determine his or her fitness.
Careful.
I have read a gazillion books that speak of intuition as a guiding light in the hiring process. I say bunk.
Sure, a bit of internal guidance may help, but ultimately, it isn't fair to anyone if that is the only criterion on which you base your choices.
The person shows up, hot experience in hand, great references, outstanding abilities, willingness, and spunk. But you 'just have a feeling' that she won't work out. And you get that feeling within the first moments. (Maybe it's your breakfast?)
Some of your best people have slipped through your fingers because you 'just had a feeling.' They now work for your competition.
My suggestion: Put the feeling aside. Know that you can make mistakes. Realize that you have misjudged before. Keep the realities in front of you. Give the person the benefit of the doubt.
Hard to do, I know. You think your intuition always steers you in the right direction. But if you think back, you've been wrong on more than one occasion.
The person coming in to see you today, or this week, or next month has really put heart and soul into creating the best impression possible. Hold your gut until the interview is over. Don't judge on a whim.
She, he, and you will be the better for it.